Lost Keys
---
---
There were a set of keys found in the parking lot at RQB Arena this past weekend. From the looks of them they were lost earlier this winter.
There is a Honda vehicle key, a couple of house/door keys, a DEPOT bottle opener, Edmonton Oilers Heritage Classic tag and a War Amps tag on the set.
We contacted War Amps, but the tag is from 2011 and they don't keep records back that far.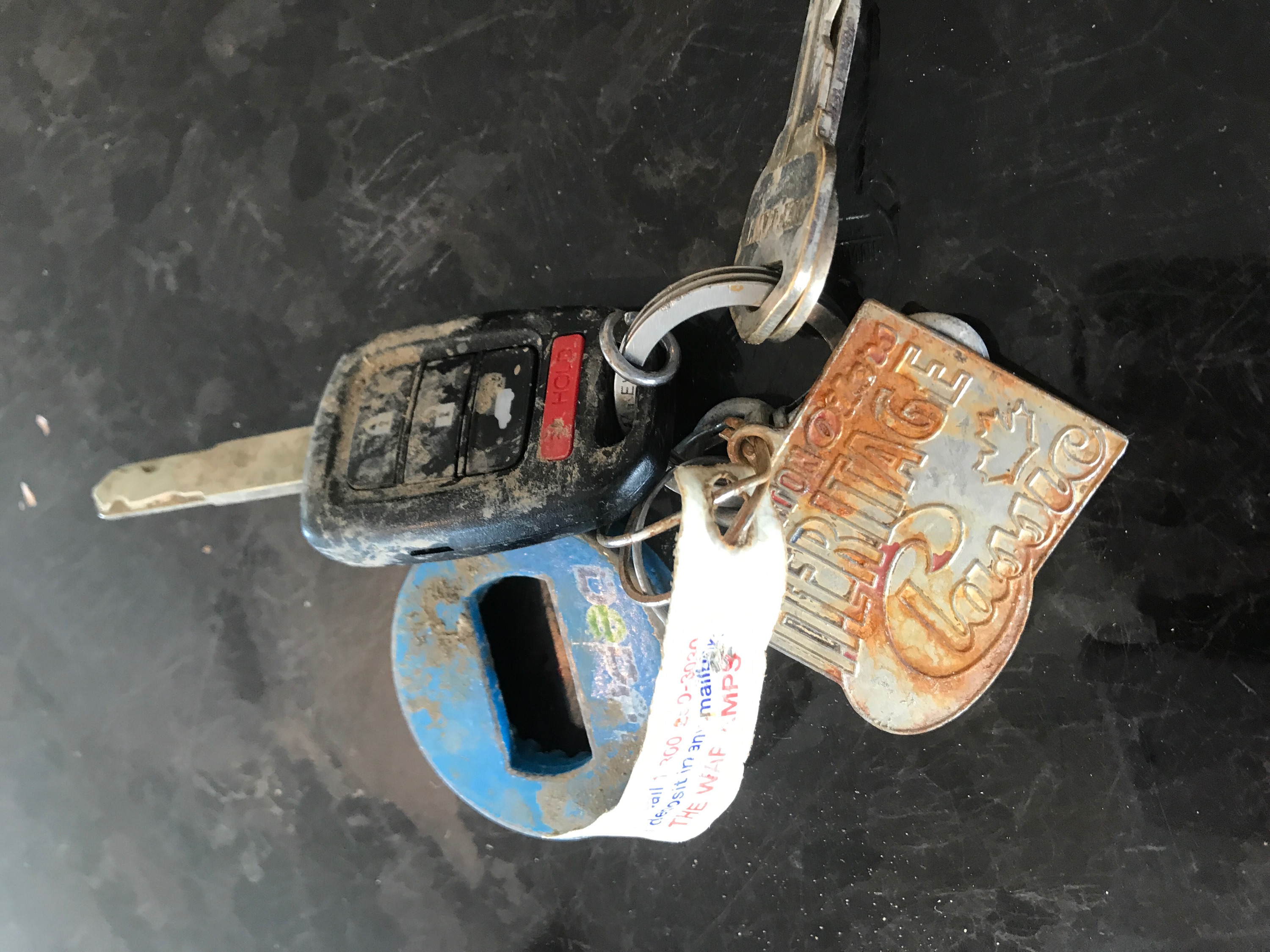 If these are yours, or you know who's they might be, contact admin@crknights.ca to claim.