COVID-19 Season Update: Arena Restrictions
---
---
Please note: this letter was sent out on September 22, 2021.
Since then, some of the COVID-19 restrictions may have changed.
Please check the COVID-19 information page for the latest updates.
---
A Note From CRMH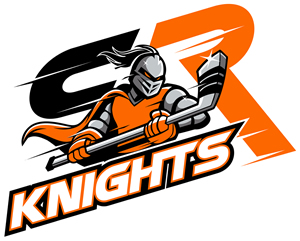 A
As a result of the continually evolving Covid 19 situation, we have had to make some changes regarding COVID-19 restrictions. These restrictions will apply to both the RQB Arena and Calahoo Arena. Both arenas are not entering into the REP Program (Restrictions Exemption Program) for minor hockey. This means that Covid screening is required, but no proof of vaccination is required at this time. Masks must be worn by everyone throughout the facility, including in the dressing rooms. Masks may only be removed by the players prior to entering the ice surface. Coaches must wear masks at all times (on ice as well). Arenas are operating at 1/3 capacity, everyone must be masked (including minors) and social distancing is in effect.
As we await more information from both Hockey Alberta and NAI, I would like to make you as members aware that some counties, towns, and cities we are going to visit this year may be asking for proof of vaccination for players 12 years and older. This means that players who are not vaccinated or have no proof of vaccination will not be permitted to play in these arenas. We hope that there is more information coming on this issue before we start playing outside our home arenas. As always if you have questions or concerns you can contact Adam at Crump1.adam@gmail.com or 780 920 3598.
These restrictions are outlined on our COVID-19 information page, which will be kept up to date with the latest information as things evolve.
Thanks for your understanding,
The CRMHA Executive