Volunteers
---
Great associations are built by great volunteers!
Thanks to all of the great volunteers for their fundraising efforts!!
Each year our association participates in a number of fund raising activities including a TV Raffle, Casino, 50/50 draws, and several community events.
As a direct result of fund raising efforts throughout the past season, this year each eligible player received a substantial credit towards their registration fees.
For the 2018 - 2019 season the current fundraising community events include:
Pitmasters BBQ Competition - May 26, 2018 at RQB Arena - COMPLETED
RQB Public Skating - Every Friday night throughout the 2018-19 season at RQB Arena
Apparel Help - Sept 22-23, 2018 at Calahoo Arena
Family Hockey Tournament - TBA at RQB Arena
All current volunteer opportunities can be viewed at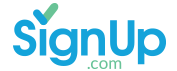 We're using SignUp.com (the leading online signup and reminder tool) to organize our upcoming activities.
Here's how it works in 3 easy steps:
1. Click this link to go to our invitation page on SignUp.com: https://signup.com/Group/136851874030/
2. Enter your email address: (You will NOT need to register an account on SignUp.com)
3. Sign up! Choose your spots - SignUp.com will send you an automated confirmation and reminders. Easy!

Note: SignUp.com does not share your email address with anyone. If you prefer not to use your email address, please contact me and I can sign you up manually.
For more information about how you can volunteer or maybe help coordinate one or more of these events, please contact the Director of Volunteers, Chancy Moores.
---
The fine print:
There will be numerous two hour volunteer shifts available for each of these events. We will do our best to notify everyone as far in advance as possible as to the opportunities available for each event.
The volunteer fee for the 2016-17 season is $150.00 per player (to a maximum of two players per family) and every player's family is responsible for working a minimum of 4 hours per player (to a maximum of two players per family) at one of the fundraising event.
If you work your minimum hours you will be credited back the volunteer fee or relative portion thereof.

IF YOU DO NOT FULFILL YOUR OBLIGATION THEN YOUR PRO-RATED VOLUNTEER FEE WILL BE FORFEITED TO THE ASSOCIATION.