Casino
Volunteers Required
@

Century Casino in St. Albert
---
Oct. 15, 2017 11:00 AM to Oct. 17, 2017 03:00 AM
---
Second volunteer opportunity for the 2017/18 season!
Just a friendly reminder about volunteer requirements for CRMHA. Once your child is registered with CRMHA, you will be required to fulfill 4 hours of volunteer service per player to a maximum of 8 hours per family.
If you need to fulfill your volunteer hours for the 2017/18 season then this event is a great opportunity!
Oct. 16/17, 2017 @ Century Casino in St. Albert (formerly Apex Casino)
There are 21 various shifts available:
The 3.5 hour shifts will count as 1 player's commitment
The 7.5+ hour shifts will count as 2 player's commitments
Scan and send the completed application to Julia ASAP.
Click here to see the shifts and sign up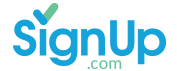 Note: There are some shifts taken by people who have already fulfilled their volunteer obligation. If you are desperate to get your volunteer hours they are willing to give up their shift(s).
Contact
Julia
and she will do her best to accommodate your request.
Many thanks to all of those who have committed their time to volunteering already, your efforts never go unappreciated.
And a HUGE thank you to all of those who continue to volunteer for each fundraiser event even though they have fulfilled their obligation many, many hours ago. You are the core that keeps this association alive.
Thanks, and see you at the rink!
If you have any questions about volunteering please send me an email at
Thanks,
Chancy Moores
Volunteer Coordinator